Krav Maga Classes at Brown's Leadership Krav Maga
Fayetteville, NC
Special Online Offer

1 FREE Class!
Limited Time Offer
The Best Krav Maga Classes in Fayetteville, NC
Increase Your Fitness and Learn To Defend Yourself.
Stay in shape, Increase focus and speed
Learn the tools necessary to succeed in every situation.
Military & Law Enforcement
Simple, effective self-defense
Taught to hundreds of law enforcement agencies and thousands of civilians.
Build Up Your Fitness, Get In Fighting Shape
A high level martial arts training system created for all levels.
KRAV MAGA TRAINING AT Brown's Leadership Krav Maga PROVIDES NUMEROUS ADVANTAGES
At Brown's Leadership Krav Maga our professional Instructors are ready to serve our community from karate kids to adults. We strive to make your krav maga class a personalized experience as we realize many of our students have enrolled for multiple reasons. If you live near or around Fayetteville, NC please give us a call or complete any form on this site to receive your website special offer. Our program directors and Krav Maga instructors will reach out to you and schedule your first lesson and offer a tour of our academy.
Let our team of Instructors show you how we can help!
Click on the Show Me How Button Below and get our website offer Today! We will get you in the queue for a schedule. First come first served, so don't delay.
A Story That We Are Proud Of As A Martial Arts Industry Influencer
FREE E-BOOK DOWNLOAD
First Time VIP Visitors To Our Site Get This Exclusive Download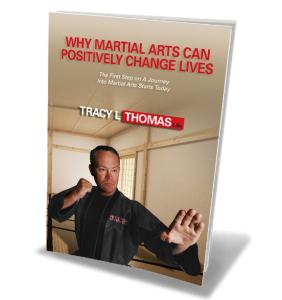 Krav Maga Classes at Brown's Leadership Krav Maga!
Attending a Krav Maga class at Brown's Leadership Martial Arts is a serious way to stay in shape, keep focused and learn to defend yourself with defined practical concepts for beginners to the most advanced students under the guidance of a top-level course curriculum designed and incorporated by highly trained Krav Maga Instructors.
Our Martial Arts Team Takes Great Pride In The Reviews We Receive
See What Our Community Members Say About Our Programs
S. Richardson
My 6 year old son was having a really rough time at school in kindergarten. We knew that he needed extra structure and an extracurricular activity to help harness all his energy. He expressed interest in karate and we found ATA fairly quickly and enrolled him. After a week or 2 he started acting completely different. He had more control over his actions, talked with more respect, and even showed more focus/dedication towards school. His teacher even noticed the change. She was curious as to what we had changed about his routine! ATA has positively affected his life and behavior. The instructors there are amazing with kids, very funny and attentive. They are always cheerful and happy to see everyone in class and make it a joy to be there. I cannot express enough how thankful we are to have found them and the wonderful change it has made on my son.
H. Turner
I was fortunate enough to get to try Taekwondo and a Krav Maga here. I had a lot of fun, but also felt that I was learning effective self-defense techniques. The instructors are amazing and extremely helpful. Great experience!
S. Frank
My family and I love the studio, but more so love the Brown's and their staff. By far the nicest trainers on the planet and ATA has become a part of the family. Knowing my wife and kids can defend themselves and getting to work out with them is awesome! I strongly recommend anyone looking for a passion and something to do in Fayetteville try it out!
We Are Proud To Introduce Our Owners
Chief Masters Kimberly & Michael Brown
With a passion for helping community members stay safe while teaching the "art" of martial arts, our Chief Master Instructors believe that each student can obtain their goals and objectives in life. While teaching techniques that save lives with life skills that work both on and off the mat, our students get the best instruction possible in
Fayetteville, NC